Solo Female Travel
Europe
Portugal
Travel Guides
Travel Tips
europe travel
lisbon
portugal
solo female travel
solo travel
Disclaimer: Some of the links in this post are affiliate links, meaning that if you click through & make a purchase, I will receive a small commission at no extra cost to you. Thank you for your support!
Are you considering a trip to Portugal and asking yourself, is Lisbon safe for solo female travellers? In this guide to Lisbon solo travel, I'm going to break down everything you need to know so you feel confident travelling to this vibrant city.
Portugal has a special place in my heart, it was my first stop in Europe and it was where I spent the most amount of time. The great thing about Portugal is that it's pretty cheap as far as European countries go which makes it the perfect destination for solo travel.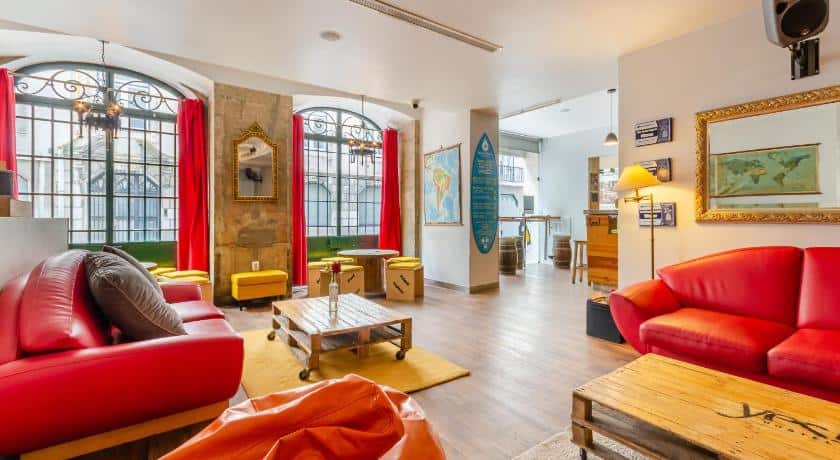 Don't have time to read the whole article? The best hostel for Lisbon solo travel is Yes! Lisbon Hostel

I loved Lisbon and even though I'm not usually a city person, I'm more of a "get me to the beach asap" kinda person I have to admit…Lisbon was a pretty cool place and a great place for travelling solo too, especially as a female.


Is Lisbon safe for solo female travellers?
Okay, let's answer the first (and most important) question that you probably have! Is Lisbon safe for solo female travellers?
The short answer is YES. Lisbon is regarded as one of the safest cities in Europe as the crime rates are very low. In saying this though, always keep your wits about you and keep your valuables hidden like you would with anywhere else.
I had absolutely no trouble at all and found everyone to be really kind. English is spoken fairly widely in the capital which makes Lisbon solo travel a whole lot easier.
Being able to communicate with the locals is important to figure out where you need to go, especially when you get off the plane and need to navigate your way to your accommodation.
A handy tip to make the process of getting to your accommodation a whole lot easier is to have a screenshot on your phone of the address and the rough location. Having a screenshot will avoid you getting caught out if the airport wifi is being dodgy.
If your flight is long haul and you're worried your phone might die on the journey, it's probably worth having it written down on a piece of paper too. That way you're not trying to find somewhere to charge your phone when you get off your flight. You can hop straight in an Uber and start your adventure.

10 things to do in Lisbon alone
1. Have a drink in Bairro Alto
Well I already mentioned a pub crawl, that is definitely on the list of must-dos while in Lisbon! Chances are, the pub crawl will have you exploring popular spots in Bairro Alto.
Bairro Alto is a popular tourist district packed with bars and is known as the top nightlight spot. If pub crawls aren't your thing, it's still worth paying Bairro Alto a visit as there are a ton of alfresco cafes and international restaurants.

2. Visit Praca do Comercio

Known as one of the biggest squares in Europe, Praca do Comercio is probably the first place you'll stumble across. Located in the downtown Lisbon area of Santa Maria Maior, there's a bit to see in this stylish area.
The architecture is gorgeous and the arch is a popular photographed landmark. You'll most likely walk through this square to get to other parts of the city you want to explore so it's hard to miss. Another great reason to wander round Lisbon by foot!

3. Get lost in Alfama
It's fairly easy to get lost in the streets in Lisbon full stop due to all the twists and turns but getting lost in Alfama is something worth adding to your agenda.
You can either walk here from downtown Lisbon or take the famous Tram 28. Be prepared for the tram to be pretty packed if you're visiting in the summer. It's defs a tourist hotspot. If you want to get your step count up for the day, walking is just beautiful.
It's a gorgeous part of the city and the best way to see it is, you guessed it, wandering around and seeing what you stumble across. There are wonderful sights at every turn in these culturally rich streets.
It's such a charming part of Lisbon and has quite a different feel from the main city centre.
There's a beautiful building with all these blue and white tiles on it. If you're there in the summer there will be gorgeous pink and purple trees in bloom.

4. See the view from Portas do Sol
If you chose to get lost in Alfama, no doubt you'll probably stumble across Portas do Sol. You'll know when you've found it because the view is beautiful.
Think matching white houses white orange roofs and a beautiful view of the Tejo river, this spot is worth stopping by. There's lots of space to walk around and enjoy the view.
The Portas do Sol bar is worth a visit if you want to linger here a little longer and enjoy a drink. They also serve food if you're feeling peckish.

5. Stop by Rossio Square
A great place for a stroll and for a bit of people watching, Rossio Square is always bustling. The Pombaline Lower Tower is located in the heart of the square, which then spreads out in wide boulevards.
If you need a rest from all the walking you can find some shady benches to sit on while you take in the atmosphere.

6. Feira da Ladra
If you love a good market head to Feira da Ladra. It's open on Tuesdays and Saturdays and you'll find a bit of everything here. There's something so fun about exploring flea markets when in a foreign country.
You get to see all the little knick-knacks that the locals make and support them if you chose to make a purchase.

7. Take a day trip to Sintra
If you want to venture out a little further, definitely look at planning a day trip to Sintra! Unfortunately, I ran out of time and didn't quite make it here but a ton of people recommended it so I thought it was worth including in this Lisbon solo travel guide.
Sintra is located just over half an hour away from Lisbon by car making it the perfect day trip destination. It is one of the major attractions so if you have a spare day to dedicate to taking in all the colourful mansions, beautiful churches and extravagant palaces be sure to pay it a visit.

Where to eat in Lisbon
If you're a big foodie, you're going to love exploring all the cafes and restaurants Lisbon has to offer! The city even won the National Geographic Foodie Hotspot award back in 2019.
To make the most of the Portuguese cuisine, you could book a food walking tour, or even do a cooking class.
Or if you'd rather check some places out yourself, here are a few must-dos.

8. Fabrica Da Nata
Okay, one of the first things you have to eat when you get to Portugal is a Pastel De Nata. Non-negotiable.
Don't worry if you've never heard of these sweet treats everyone was obsessed with, you will quickly learn, and you will find them everywhere. Be sure to swing by Fabrica Da Nata, they are famous for their Pastel De Nata's and I can confirm they were delicious.
What is a Pastel De Nata?
It's a creamy custard tart with a thick outer layer of flaky pastry dough, sounds delicious right?!
Address: Praça dos Restauradores 62-68, 1250-110 Lisboa, Portugal

9. Time Out Market
The awesome thing about Time Out Market is it's the first market in the world where everything has been chosen, tested and tasted by a panel of city experts!
There are more than 40 stalls of leading representatives in all the food categories so you'll be sure to find something to your liking.
If you feel like wandering around further after grabbing a bite to eat, there is also a shop that sells Portuguese products, a bar, a cooking academy and even a club. You'll be entertained for hours!
Address: Av. 24 de Julho 49, 1200-479 Lisboa, Portugal

10. Ground Burger
If burgers are your things you'll want to head to Ground Burger because they are known for having the best burgers in Lisbon.
Their 'melt-in-your-mouth' brioche buns are baked in-house twice a day and are to die for and everything is made with quality fresh ingredients. As far as drinks go, treat yourself to a milkshake or sip on a craft beer.
Address: Av. António Augusto de Aguiar 148 A R/C, 1050-021 Lisboa, Portugal


Best hostels in Lisbon for solo travellers
I'd 110% recommend that for your solo trip to Lisbon you stay in a hostel. In fact, whenever I'm travelling solo hostels are always my top choice. Reason being, it is soo much easier to meet like-minded people.
For your first solo trip or if you're a bit unsure, I'd recommend booking a female dorm. It has always been something that makes me feel more comfortable but if you're happy with a mixed dorm then go for it gal!
When it comes to picking the dorm size, my theory always was "the bigger the room the more chance to meet people". 9 times out of 10, the people who I ended up making friends with were people from my dorm room.
So the more the better!
However, I tend to draw the line at 8, maybe 10… Anything bigger than that gets a little crazy and chaotic.
During my time in Lisbon I stayed at the Urban Garden Hostel. I really enjoyed my stay here, there was an awesome social environment which meant I met people straight away.
The night I was there the hostel was hosting a pub crawl which I decided to take part in, along with the friends I met including a couple from New Zealand. Small world, haha.
It was a ton of fun and a great way to get to know some of the popular bars in Lisbon.
Urban Garden Hostel also has a great location. A ton of things were within walking distance and it's located just a 5-minute walk from the metro in the centre of Lisbon.
Another thing that I love about this hostel is they have a strong focus on sustainability and are Lisbon's first Eco-Hostel! It isn't too pricey either so a great all rounder.
Tips for choosing a good hostel when travelling solo
Look for a hostel with a lively atmosphere. These hostels always tend to be more social and therefore make it easier to meet people
ALWAYS check the reviews, and make sure the most recent reviews are good ones. If in doubt, keep looking
Go for a hostel that offers free breakfast! A must in my books, even if it's basic it gives you a chance to fuel up for the day while saving you $$
Pick something in a central location, no need to spend more money than you need to on transport
Some other top-rated hostels in Lisbon include

Best time to visit Lisbon
Lisbon has a pretty mild climate meaning there are lots of opportunities to travel here. The best time to visit Lisbon would be shoulder season which is March to May or September to October. This means you miss the busy summer months where lots of tourists will be around.
In saying that, I was here in June and didn't find it overly busy, perhaps because it was just the start of summer. The water was also beautiful, a tad on the chilly side I must admit but throughout the 6 weeks I spent in Portugal I went swimming multiple times a week.
So when you're deciding what time of the year you want to visit, have a think about what activities you want to do as that may influence your choice a bit.
Yes Lisbon is a city but there are four beautiful coastlines nearby so if the beach is your jam, you'll probably be leaning towards visiting in summer.


What to wear in Lisbon
Now this obviously depends on what time of year you are planning on visiting. For the month of June I found myself in dresses or shorts and t-shirt most of the time. When the suns out it's lovely and warm but there is a bit of a chill to the evening so make sure you bring a pair of jeans or a sweatshirt or both!
In shoulder season it'll be a little colder compared to when I was there so you'll want to be prepared for that. A few long-sleeved tops, jumpers and a couple pairs of pants/jeans should do it.
Does anyone else absolutely HATE wearing jeans…or is that just me? I hate them so much that I almost left them out of my suitcase altogether until my best friends convinced me I had to pack them. It's safe to say they were right.
Another thing to be aware of about Lisbon is the streets aren't flatly paved, they are cobblestone so a good pair of walking shoes is a must! I tend to try wear jandals to as many places as possible but Lisbon was defs a sneaker situation. The cobblestones can also be a bit slippery so just watch your step when you're walking down a steep hill.

How to get around Lisbon
While in Lisbon, I walked most places which was great! Provided you book some central accommodation you'll find it easy to get around on foot.
Otherwise, for an affordable way to get around it's worth looking into Lisbon Card.
It's a discount card that allows you to ride the metro, buses, trams (including the famous Tram 28), and CP trains to Cascais and Sintra. How it works is you either buy a 24-hour, 48-hour or 72-hour card then all your public transport costs are included.
To sweeten the deal even further you get free entry to 25 popular museums and attractions.

Conclusion: Lisbon Solo Travel
In summary, Lisbon is safe for solo female travellers AND there are a ton of cool things to do, which makes it the perfect destination. A solo trip to Lisbon or a solo trip to Portugal in general, is definitely worth looking into, even if it's your first time travelling solo. Don't be afraid if you've never travelled solo before.
Another great thing about Lisbon is that it's known for solo travel, which means you're highly likely to meet other solo travellers here too! Staying in hostels is a fantastic way to meet people plus they are a super fun environment.
Overall, as a first-time solo female travel destination, Lisbon is pretty up there. I'd fully recommend adding it to your travel bucket list!
If you feel like you need a bit of inspo on what it's like to quit the 9-5 and leave to travel the world solo, check out my post here on when I left New Zealand and moved to the other side of the world.
Or if you want to learn about how to make money on the road as a 'digital nomad' so that you can travel the world long term, click here.

---

Are you thinking about staying in Portugal for at least a month? Why not consider the option of volunteering in a hostel to help save you money so you can travel the world longer…
I spent a total of 6 weeks in Portugal and most of this was spent volunteering in Sagres which meant I got free accommodation, free food AND free surfing lessons.
Safe to say I loved it and would totally recommend the experience to anyone. It also allowed me to meet other travellers super easily.
If you're not sure if volunteering is for you, check out my post here for a breakdown of the pros and cons of volunteering at a hostel.